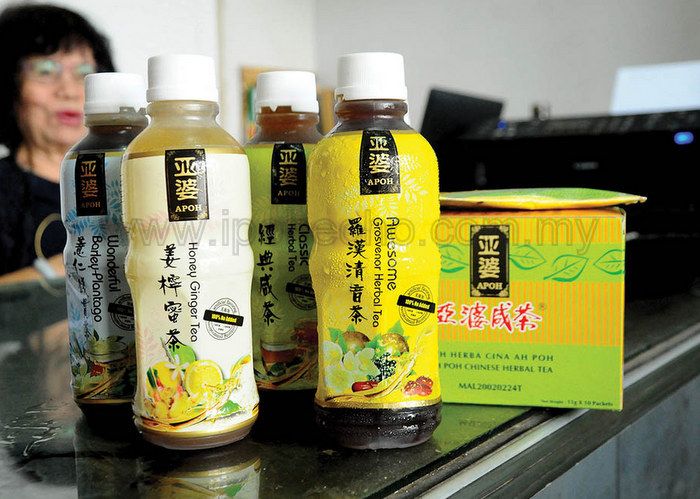 By Chris Teh
Pics by Luqman Hakim

Ipohites have heard of many herbal tea brands like Ho Yan Hor, Tan Ngan Lo, Poh Woh Thong and many more. These are all homegrown brands, using formulations passed down the ages, each one with its own signatures and each appealing to its own audience. Some which were previously featured like Ho Yan Hor in March 16, 2016 (issue 231) and May 16, 2016 (issue 235) and Gaharu Tea in May 1, 2015 (issue 211) and August 16, 2018 (issue 287) have become well known as Ipoh's signature products that come in handy when recovering from sickness or as remedial concoctions.
But have you heard of Apoh Herbal Tea? The century-old business has been passed down from one generation to another, promoting a healthy body through the consumption of salted herbal tea. Ipoh Echo had an exclusive one-on-one with the director of Sam Tat Trading Company which brews Apoh Herbal Tea that is distributed around town.